Saturday, September 24, 2005
Saturday, September 17, 2005
Another Update
Hello My Friends! What a roller coaster these last 2 weeks have been! I will not bore you with the play by play (though if you are into that kind of thing, feel free to email me), but I did want to make this post for a couple of reasons before we get back to my usual babble.
First
- I was overwhelmed by the wonderful comments left on the last post of C's. Honestly, things were so up in the air and moving at such an insane pace that I was frightened, in pain and just downright miserable with the uncertainty of the situation (oh, did I mention I was in PAIN quite a bit of the time, too?). We could not get a wireless connection in any of the three rooms/wings I was moved around to. I had wanted to let you all know what had happened, as it makes me crazy when a blogger I read just disappears. C. was fantastic as he knew I didn't want to just drop off the face of the earth like that - some of you have become dear friends. So, he went to the one waiting room where he could get a connection on the laptop and posted the update.
ANYHOO - I wanted to post tonight to tell you how much all of your comments meant to me, especially while I was being held hostage in the hospital bed. C. was able to connect out in the family waiting room then save the comments for me to read. The warm fuzzies I got from all of your kind words probably saved the lives of at least a couple of hospital workers.
So THANK YOU from the bottom of my heart!
You guys are the best!
Second
- I wanted to give you more of an update. #2 Son was born at 9:52pm on Tuesday 9/6. He was 4 lbs. 15oz. and was 33 weeks (7 weeks premature). He's in the Level 2 (Special Care) nursery at the hospital. Still in an incubator, but things are getting better. I am really frustrated, as I want him home NOW. It seems we take 2 steps forward and one step back. But we're blessed and I know he'll be home soon. There is no estimated release date yet, although the doctors suggest the original due date is usually good to shoot for. It all, however, depends on the boy. He's running the show...like he probably will be for the next 18 years. Lord help us.
We'll be back to normal soon. I have a post I've been working on for the last few days - Catt LOVES the percocet, but the percocet is not condusive to a coherant post. Don't worry - the prescription runs out soon (what a bummer).
Thanks again gang! Pictures as soon as I figure out where C. is storing them.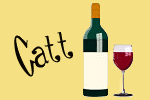 Tuesday, September 06, 2005
Baby Update
Catt wanted me to update everyone on the last 72 hours or so.
2:30 am Labor Day - Catt's water broke, she woke me and what I heard was the water was broke and I said we would call the plumber in the morning.
3:00 am arrive at local hospital #1
4:00 am finish round one of tests and determine that we did have a premature rupture at 33 weeks.
5:30 am transport to local hospital #2 in Ambulance for Catt while the kids and I follow glassy-eyed in the car. (did I mention we woke them up)
6:00 am begin round two of testing and meet the night crew at Facility 2 who are just getting ready to leave. called both sets of 'rents
9:00 parents arrive.
Where things stand now.
Friday hopeful delivery has been moved up to 9 pm tonight as a C-section mandated by the docs as the baby is threatening to prolapse his umbilical cord.
We have also found out that what we thought would be a Monday going home date for mom might mean a 2-4 week going home date for the baby and Catt is not happy. A little crushed actually. I will let her know you are all thinking about her.
-C